Amber: Home of Original Pancit Malabon & Delicious Pichi Pichi
We recently had Amber delivered to our home. This Filipino restaurant is best known for its Pancit Malabon and Pichi Pichi. 
We ordered the following…
Crispy Pata (Php 300), Fried Lumpiang Shanghai (Php 8/pc), and of course two things you must not forget to order, Pancit Malabon (Php 600) and Pichi Pichi with cheese (Php 150)! 
The Crispy Pata was fortunately not saggy upon delivery. It still maintained its crispiness and crunchiness! It was my first time to try Amber's crispy pata and I must say it fared well. The Fried Lumpiang Shanghai, on the other hand, is among my all-time fave from Amber. I can munch on 'em nonstop and then crave for some more. Next is the Pancit Malabon — as you can see in the photo above, Amber did not scrimp on the toppings. Though I'm not really head over heels in love with their pancit malabon, or any pancit malabon for that matter, I must say I enjoyed this nonetheless. The noodles were soft and tender and the sauce was delicious. Lastly, the Pichi Pichi. I just absolutely love their Pichi Pichi especially with the cheese variant. The cheese contrasted the sweetness of the Pichi Pichi very well. 
Please take not that delivery is not FAST! But they advised us early on that it really takes 1 to 2 hours because they prepare the food as you order. This is understandable though, since Amber is not a FAST FOOD restaurant. The delivery boy arrived on time (meaning not more than 2 hours, else we could have eaten him alive HAHA) and the food were all still fresh and hot! 
Have you tried Amber? What's your favorite?
They have branches in Makati, Muntinlupa, Mandaluyong, and Tomas Morato.
Check full menu of Amber here.
Amber's official website: http://www.amber.com.ph
Foodie's rating: 4/5
Budget per meal: Php 200 
blog comments powered by

Disqus
disproven likes this
foodieshaven posted this
Foodies Haven is just another food photo+blog of a girl who likes eating.
Life is too short to eat anything you do not like.
-anonymous
Email: hazelnot AT yahoo DOT com
Twitter:
@hazelsalcedo
Never miss an entry... Subscribe now!
Thank you, come again next time! Exit here.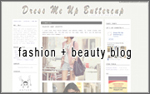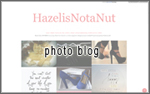 Check my Blogroll
hits:
All photos on this blog is owned by Hazel, unless otherwise stated. Please ask for permission if you will use them.