Naci: Comfort Food and Dessert Bar
Last Saturday I got the chance to visit for the first time a restaurant called Naci Comfort Food and Dessert Bar, thanks to the Eat's A Date event held by OpenRice. It is conveniently located along Connecticut Street in Greenhills — a place where many rising food establishments can be found.
Just before entering the restaurant on the 2nd floor of the Fox Building, this huge signage welcomes its diners. A bold statement which says "NO APPETITE WILL BE LEFT UNSATISFIED" made me excited on what would be in store for us foodies and OpenRicers that night. And if indeed my appetite will be satisfied or not.
Appetizer Sampler:
First served to us were an appetizer sampler which consists of Junior Crabcakes, Beef Taco Spring Rolls, Chorizo and Brie Puffs, and Buffalo Chicken Wings.

Junior Crabcakes (Php 280). The menu describes this as shallow fried sautéed crabmeat croquettes served with Remoulade and petite greens. I don't really dig crabcakes that much, but this is a good meal starter. 

Beef Taco Spring Rolls (Php 210). Did you ever have to eat a taco and find everything falling down not on your mouth but on your plate? Not in Naci's version of Beef Taco — wonderfully wrapped in lumpia wrappers — now we can skip the messy part and dig into the goodness that is taco! 

Buffalo Chicken Wings (Php 295). I like their version of buffalo chicken wings because it has this distinct Filipino flavor in the marinade/sauce. There's a sweet aftertaste in every bite. 

Chorizo and Brie Puffs (Php 380). These baked cream puffs consist of spanish chorizo, brie and banana. I was surprised when I tasted banana, it added a sweet contrast to the chorizo. 
Salad:

Kani Mango Crunch (Php 200). I instantly felt the power of the wasabi firing on my nose and tongue upon tasting this Japanese salad. Some may find that out of their league, but for a spicy food lover like me, that added kick was a bonus! 

Smoked Salmon Salad (Php 290). If you're on a diet but still craving for some onion rings, then this salad is for you. Healthy and sinful at the same time, it has smoked salmon tossed with the green veggies and generously served with onion rings.

Fried Chicken Macaroni Salad (Php 250). Since this is a comfort food restaurant, this I have to say — one of my comfort food is chicken macaroni salad, one that my mother can perfectly prepare for me. So with that I have this notion that others can try, but my mom's version will remain the best for me. However, Naci's version surprisingly amazed me with their addition of tasty and tender fried chicken (mom's version is with shredded chicken bits). Sooo good! I think I found my mom's version a match. 
Pasta:

Nadine's Adobo Cannelloni (Php 300). This dish is named after Ms. Nadine Nocom, the young lady behind the birth of Naci restaurant. Her ultimate comfort food is Adobo and she wanted to give it a twist, thus the fusion Nadine's Adobo Cannelloni was created. Soft and chewy adobe flakes that kinda melts in your mouth were hidden below the mozarella cheese and pasta! Yum! This is among their bestsellers too, so don't forget to try this out! 

Beef Kaldereta Lasagna (Php 310). This is another fusion. Craving for beef kaldereta? Or pasta? Well you can have them both here in Naci! Creamy and oh so yummy, any pasta lovers shouldn't miss this!
Pizza:

Peking Chicken Pizza (Php 495) consists of flaked roast chicken, hoisin tomato sauce, Chinese sausage, shitake mushroom and cheese. I like the thin and crispy crust. I wonder if they prepare their dough from scratch?
Rice Dish:

Peruvian Chicken Rice (Php 350). I believe this is my first time trying a Peruvian chicken rice. I like the tangy and lemony taste of the chicken chunks and the stickiness of the rice. This is a new discovery for me, so yay! :) I felt like I traveled across Peru already. Haha!
Entrées:

Nate's Steak and Eggs (Php 385). Nate is Nadine's brother and this dish named after him is his ultimate comfort food. No doubt about it, this dish is surely as comforting as it gets! It is very visually appealing to the eyes with how they stack the beef patty over parsley rice topped with eggs and onion rings and then served with chunky mushroom gravy. If you have guy companions, then this will surely satisfy them. We jokingly said that this is the "food for the big boys".

Garlic Rosemary Chicken (Php 420). At first I thought this was a pork steak, but no, it was a chicken! I love the softness of this grilled chicken. If I weren't that full at that moment this was served, I'd take more than a bite. I'll come back for more of this, for sure! 

Fox Square Fish Fillet (Php 360). I got intrigued on why it's called Fox Square, and Ms. Nadine told me it's simply named after the building where Naci is located. Ohh yeah, I momentarily forgot we were in Fox Square building. Haha. I think this is a complete meal on its own. You got the carbs, the fruit, the greens and the fish. This is great for health conscious individuals. 

Bistek Lechon Kawali (Php 280). Another fusion right here! This double fried crispy pork belly served with classic bistek sauce and garlic rice is simply delicious! Normally I'd eat lechon kawali with soy sauce, but who would have thought pouring some bistek sauce on it would result to a wonderful creation? I love it!

Chef Ed's Pork Shank (Php 480) is basically french cut pork shank braised in onion soup topped with melted cheese. Anything with cheese is a must try for me even though I don't dig pork shank that much. Surprisingly the meat is tender and together with the cheese, it sorts of melts in your mouth.
I had to leave before the desserts were served (BOOHOO for me! I'm the "if there's no cake in heaven, I'm not going" type of girl). 

Yes, I quoted Mr. Anonymous. Haha. This is one of the quotes printed on Naci's walls. 

So I got myself a slice of Chocolate Ganache cake (Php 130) for takeout. Ms. Nadine recommended this as one of their bestsellers. The menu describes it as "Melt-in-your-mouth Dark Belgian Chocolate Ganache sandwiched between generous layers of moist dark chocolate sponge." Even though I was very full already from over 15 dishes I sampled that night, I can't help but give in to the goodness of this cake! I love the bitter and sweet combination of the dark belgian chocolate! 
Kudos to Naci for offering delectable comfort food that will surely make people come back for more. Yes, your comfort food might easily be replicated at home, but Naci gives a little twist to your old time favorites so that a new experience can be created. This will remind you time and again why a certain dish became your comfort food. 
I wish they add more couches for its customers, because it's comfort food they're serving… so might as well make the dining experience more comfortable as well.  But I guess since the area is limited, only a few couches can be placed. Other than that, I have nothing but praises for this young restaurant. 
P.S. The answer is a BIG YES if you're wondering if my appetite was satisfied. You got to try Naci and see taste for yourself. :)
Foodie's rating: 4/5
Budget per meal: Php 300++ 
Other info: Free wi-fi

Naci: Comfort Food and Dessert Bar
2/F Fox Square Bldg. Connecticut St. Greenhills, San Juan City, Metro Manila
7267266
Operating hours: 
Mon - Thu: 11:00 am - 1:00 am
Fri - Sat: 11:00 am - 2:00 am
Sun: 11:00 am - 10:00 pm 
Like them on Facebook
Follow them on Twitter
blog comments powered by

Disqus
foodieshaven posted this
Foodies Haven is just another food photo+blog of a girl who likes eating.
Life is too short to eat anything you do not like.
-anonymous
Email: hazelnot AT yahoo DOT com
Twitter:
@hazelsalcedo
Never miss an entry... Subscribe now!
Thank you, come again next time! Exit here.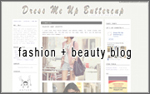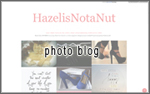 Check my Blogroll
hits:
All photos on this blog is owned by Hazel, unless otherwise stated. Please ask for permission if you will use them.