Closing Time
Hi everyone! Long time no blog here, huh? I've been busy with a lot of things and left me with no time to maintain this food blog anymore. So I decided to officially stop blogging here and focus on my main blog instead at http://dressmeupbuttercup.com. I still do a little bit of food blogging there cos I believe sharing my food escapades is something I won't be able to forego, ever! 
Anyway, please join my giveaway and see you at my other blog! *click here*
P.S. I will not delete this tumblr account, just in case people will find my resto reviews helpful in the future. If you need to get in touch with me, please do so by emailing me at hazelnot AT yahoo DOT com. :)
Kung Fu Kitchen @ SM Manila
Sumo Sam, John & Yoko, Mr. Kurosawa, Marciano's, to name a few, are part of the list of the growing empire of restaurants of actor Marvin Agustin. Enter Kung Fu Kitchen, his latest venture which had its soft opening just last August in SM Manila. 
Interesting light fixture! They used kaldero for this. :D

I fell in love with their table design. Instead of plain paint, they wrapped it with Chinese writings. 

Kung Fu Kitchen, as you may have already noticed with the interior design, specializes in Chinese cuisine. 

They have an open kitchen. So while waiting for orders, you may want to entertain yourself by watching the chefs do your dishes. ;)

For my drink, I ordered this Wintermelon Milk Tea (Php 85). It's a bit on the "too sweet" side, but I like my milk tea sweet, so I have no problem with that. 

I also got to try their Pork Siomai (Php 55). I think the serving size is just right, as well as the taste. I like dipping my siomai in chili sauce! Hmmyumm! :D

For the main course, I had this KFK Boxer (Php 118). With KFK Boxers, you can choose from 4 sizes — Challenge, Triumph, Legacy, or Champion; you then choose the noodles/rice and specials. I chose Challenge (1 KFK Noodles/Rice + 1 Special) which consists of Kung Pao Rice and Taiwanese Pork Chop. I find the pork chop covered with too much batter/breading and lacking with tender meat. But the rice was good! 

My companion Ria and Krystle ordered this Red Asado Pao (Php 58). I guess it's just the regular siopao only with red food coloring. 

Then they served us this Piggy Pao, the cutest siopao I've ever seen, seriously!!! This is not yet included in their menu and we got to try 'em first! :D

Cutie patoootie!!!

They also served us this Coconut Cream Jelly (Php 58) for dessert. It actually reminded me of our Filipino kakanin Maja Blanca. But this one is shaped into Koi fish. We all know Chinese love koi fish! :D

They say a Chinese meal in a restaurant isn't complete without fortune cookies, so we were given these! My forture cookie tells something about my head being too small for my body… which I dunno, I think the opposite?? HAHA! :P
Overall, I enjoyed Kung Fu Kitchen. I recommend the KFK Boxers for those who want affordable bento box sets. They also have a wide array of Chinese dishes to satisfy your cravings (try Kung Pao Chicken). As of now, they only have a branch in SM Manila. I hope they open more branches soon! :)
Kung Fu Kitchen
4th Floor (near Cinema 1), SM Manila 
Tel #: 703-0814 
Thank you Ms. Ida Gelangco for having us. 
Sushi-Ya Japanese Restaurant
I dropped by SM Megamall awhile ago for the MEGA FOOD SALE that I mentioned on my previous post. Over 100 restaurants going on sale, offering discounts and promos, buy 1 take 1, and freebies until tomorrow August 19!!! Don't miss out, go on and satisfy your cravings! It's the long weekend anyway, you deserve some treat! :) 

My sister and I chose a Japanese restaurant called Sushi-Ya! (Located at the Lower Ground Floor Building B). You can avail of their promo exclusively for this Mega Food Sale weekend which is the Buy One Take One Salmon Surprise!

But since me and my sister were really SUPER HUNGRY, we ordered this instead — Bento Box for 2 (good for sharing). It already includes a main course (I chose Chicken Teriyaki), 2 Miso Soup, 2 Steamed Rice, Kakiage, Agedashi Tofu, Kani Salad, California Maki, and Iced Tea. All that for only Php 405!!! Not bad, right? 

The highlight of the bento box was really this Chicken Teriyaki! It was surprisingly crunchy! I thought it would be soft and tender like all the other chicken teriyaki I've tried (such as in Teriyaki Boy). Definitely a winner right here! :D

I believe this is the first time I ate Kakiage. It is a type of tempura made with mixed vegetable strips and then deep fried. I guess my taste bud is more accustomed to the regular tempura with prawns in it. Ohwell, at least new experience. :P

Also included in the bento box is the Miso Soup to start our meal off. 

We also ordered the Philadelphia Roll (Php 200). I first got to try Philadelphia Roll at Omakase and I loved that. I think this fared well enough. But knowing me, I eat anything with cheese.. and this type of sushi has cream cheese! YUM! :)
Overall, I enjoyed the food in Sushi-Ya. It's also worth mentioning that the rice they serve are the sticky ones! I actually like that kind of rice especially when you're eating using chopsticks. Also, don't forget to order their delicious Chicken Teriyaki if you want a different and crunchy version. 
You guys still have until tomorrow to drop by SM Megamall for the Mega Food Sale!!! Happy looooong weekend! <3
Sushi-Ya Japanese Restaruant
SM Megamall, LGF Bldg. B 
Like SM Megamall on Facebook and follow their Twitter account for more updates. 
(Disclosure: Food courtesy of Sushi-Ya, SM Megamall. Special thanks to Ms. Sean of SM Megamall for inviting us to try the mega food sale)
Outback Steakhouse @ Glorietta
I haven't been regularly posting here all my food adventures lately but that doesn't mean I stopped taking photos of all the delicious meals I've tried. 
Will share all those in the coming days!!! For now, indulge at this delicious feast that I got to try at Outback Steakhouse some weeks ago. Hungry yet? :D
Till next time. 
Outback Steakhouse
Ground Level, Glorietta 4 Ayala Center, Makati City
SM Megamall's Mega Food Sale - The Ultimate Food Trip on August 17 to 19
I missed out on the previous Mega Food Sale last year, so when I found out that they are staging it once again, I marked it on my calendar already! And you too should not miss it! Here's why. This Ultimate Food Trip, happening on August 17 to 19 at SM Megamall, is made possible with over 100 dining establishments going on sale! All foodies out there, rejoice and celebrate!!! We get nonstop dining discounts and promos, huge price offs and delicious offers like Buy 1 Take 1, Eat All You Can, free appetizers, free desserts, free drinks, and much much more! 
Here are some promos from our well-loved restaurants that will be available only at the SM Megamall's Mega Food Sale:
Sumo Sam (Lower G/F, SM Megamall A)
- Sushi All You Can with bottomless soft drinks for only Php 355.00
Dulcinea (4/F, SM Megamall Bridgeway)
- Get Unlimited Churos con Chocolate for only P 108.00 only from 2:00pm – 5:00pm
Gotti's Ristorante (4/F, Mega Atrium at SM Megamall)
- Enjoy 50% off on all to-share pastas.
J.Co Donuts and Coffee (SM Megamall Mega Strip, B)
- Free (1) J.COOL single with one (1) topping of his/her choice for a minimum purchase of (1) dozen donuts in a single receipt
The Coffee Bean and Tea Leaf (3/F, SM Megamall Bridgeway)
- Free upsize on any drink (Small to Regular / Regular to Large)
Gumbo (2/F Mega Atrium at SM Megamall)
- Free Seafood Jambalaya for a minimum receipt of P500 (that's P395 in savings!).
Masuki (Lower G/F, SM Megamall B)
- Mami and Siopao all you can for only Php 250.00
Papa John's Pizza (3/F, SM Megamall A)
- Enjoy 50% off on the following pizzas: 9" Pepperoni, Hawaiian, Simply Cheese, Margherita
Chewy Junior (Lower G/F, SM Megamall A)
- For every purchase of one (1) box of six (6) pieces, get FREE one (1) box of eight (8) minis.
Pepper Lunch (Upper G/F, SM Megamall A)
- Get their special Garlic Beef Pepper Rice for only Php 168.00
Yabu: House of Katsu (2/F Mega Atrium at SM Megamall)
- Free appetizer set & (2) bottomless lemonades for every order of (2) Katsu sets and All-day bottomless Miso soup for every Katsu set. 
The moment I saw the list, I was like, "Diet? What diet? This is cheat day all the way!" HAHAHA! Well at least you're not spending on full amount.. only your tummy will get full. :P By the way, this list is not yet even half of the participating restaurants in the Mega Food Sale! Check the complete list here for more promos available only on the Mega Food Sale. 
Ohh hey, I can hear your stomach growl already! See you all on SM Megamall this August 17 - 19!!! :)
Don't forget to check SM Megamall's Facebook page and Twitter account for updates and to win delicious free treats! 
My Thai Kitchen: Flavorful Thai Home Cooking

I completely forgot to post about this! Me and a good friend of mine had a lunch date here a couple of months ago and I only remembered it while sorting my photo files now. My bad. Anyway, so we agreed to meet in Greenbelt 'cause we badly needed to catch up already and we were such bums then. We really don't know where to eat lunch that day so, we just roamed around the restaurant area of Greenbelt… twice! Until we decided to try My Thai Kitchen. Finally! I was already growing hungry by then, haha! 
Lugang Cafe: Taiwanese Cuisine @ SM MOA

A few weeks ago, my family and I had lunch at Lugang Cafe in SM Mall of Asia. It was our first time in that Taiwanese restaurant and even though a nearer branch in Greenhills, San Juan could serve us, we thought the SM MOA branch is much more convenient, parking space-wise. Yeah, the one in GH is always jam-packed! Well now I know why.
Swensen's: Ice Cream Parlor
This will be just a quick post (and backlog at that… this was taken last May 26), and not really a restaurant review per se, because I was too preoccupied catching up with my good ol' college friend to really take notice of the whole Swensen's branch in SM MOA. Forgive me, yeah? :)
Pastry Princess: Cupcakes Overload!
Warning: Cupcakes overload! On a side note, I miss Caroline and Max from the TV show 2 Broke Girls!!! My love affair for cupcakes grew because of that show. Can't wait for season 2 already! Heehee! :) 
Gravy Fix: Affordable Chicken Meal
My friends and I met up a few weeks ago and had lunch at Gravy Fix, found along Katipunan Avenue. All of us had one order each of Southern Fried Chicken (Php 120) as it was said to be one of their bestsellers. At a very affordable price, you get to have a 3-pc chicken meal (plain rice and mixed vegetables included) and it comes with iced tea. The chicken was tender and generally okay… but definitely no Bon Chon magic in the works here. It was simply just fried, not double fried chicken. 
Nanette's Snack Haus Revisited
It was fun reliving some childhood dining places I've been to and one of those is Nanette's Snack Haus along Maginhawa Street. Yes, that famous street along Diliman, Quezon City that is home to Crazy Katsu, Gayuma ni Maria, Van Gough is Bipolar, among others. Would you believe I used to live and grew up just parallel to this street??? Too bad that it was just in the recent years that this place was developed and became the food haven that it is today! Sayang, kung kailan wala na ako doon! HAHAHA :)
Anyway, I'm glad (and actually surprised) that Nanette's Snack Haus is still there when I passed by a few weeks ago. Never mind that it looked old and out of place now that many restaurants are around the area. For me, it is still the same way as I remember it! 
Nice Mart: Korean Grocery & Convenience Store
A few weeks ago, I happened to be along Kalayaan Ave. after running errands around the area. And this Korean Grocery & Convenience Store called Nice Mart caught my attention so, I stopped by and entered. I was also hoping there would be Korean icecreams in there 'cause it was frikkin' hot that day. And boy did I find not just icecream… but other Korean goodies as well! It was the first legit Korean grocery I've ever been to so pardon me if I sound so giddy and excited. I seem to have this Korean food craze going on 'cause of the cooking show Kimchi Chronicles (good show btw!). Anyway, here are some of the photos I took. :)
Foodies Haven is just another food photo+blog of a girl who likes eating.
Life is too short to eat anything you do not like.
-anonymous
Email: hazelnot AT yahoo DOT com
Twitter:
@hazelsalcedo
Never miss an entry... Subscribe now!
Thank you, come again next time! Exit here.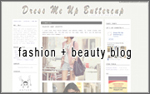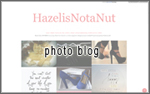 Check my Blogroll
hits:
All photos on this blog is owned by Hazel, unless otherwise stated. Please ask for permission if you will use them.