Where can you find the finest restaurants in Las Vegas casinos?
Anytime gamblers visit a land based casino, they often find at some point they need to eat a meal. In order to keep customers near the casino, casinos today offer different restaurant choices. By locating them near the casino, hungry players never have to be far from the roulette table. What may surprise you is some of these casino restaurants are actually quite good.
Renoir, named for the famous Impressionist artist, is a top restaurant in Vegas. Located at the Mirage, many liken this restaurant as an attempt to recreate the Picasso found at the Bellagio. Renoir's décor of course plays tribute to the art of Renoir. While the art is older, the cooking is contemporary takes on French classic with seasonal ingredients. Main entrees may include foie gras ravioli or spicy seared ahi tuna. The wine list here is quite extensive, allowing diners to get exactly what they want.
The Rio Casino is home to Fiore. A sophisticated and modern grill; this was one of the first restaurants to offer new Las Vegas cuisine. The windows of the restaurant run from the floor to the ceiling. The menu of Fiore is dominated by grilled food with some Mediterranean dishes. For instance, pheasant ravioli covered in a porcini and wild mushroom sauce is one hit on the menu. The roast rack of lamb is also delicious and flavourful with a rosemary crust. The wine list has been well chosen and even the most finicky wine connoisseurs.
Isis is another top casino restaurant. Found in the Luxor Casino, it is actually a well-kept secret. The cuisine is continental with some panache added to the dishes. You can order poached oysters served atop cream spinach. Crispy duck breast with ginger and cassis is another option. Reservations should be made in advance to ensure that your party will have a table.
Red Baron Ribs & Steaks
One would be surprised to know that an affordable yet delicious ribs & steaks resto is neatly tucked along D. Tuazon in Quezon City. The unusual location and the establishment beside it (a car wash) might make you underestimate what Red Baron Ribs & Steaks has to offer. 
When I first entered myself, I honestly wasn't expecting anything special but ohhh boy, I quickly ate that thought away when our first order came. 
Their Nachorrific (Php195) consists of thin and crispy nachos topped with generous amount of beef, cheese and salsa. I can't stop myself from saying "ang sarap ng nachos" after every bite, cos really the chips itself is crunchy, I can eat it on its own. I hate how some type of nachos tend to get soggy after a while, but with the Nachorrific it remained crisp till the end of our meal. 
While waiting for our next order which is one of their Premium Steak Combo, we were served with complimentary peanuts. Understandably so cos waiting for steak to be ready can be time consuming.
Finally here it is! We chose the Surf & Turf (Php795) among the 3 choices available. This steak and shrimp combo also includes 3 Wild Sides (we chose buttered corn, mac & cheese, and mashed potato) + 1 Rice.
Okay first, a disclaimer… I'm not really a huge steak person, I rarely eat it. The reason? Simply because I find it hard to chew and it's like eating rubber! So, naturally I was a bit skeptical when trying this out. But wow, I can't believe myself when my knife softly cut through the medium-well done steak without much effort! Also worth noting is that Red Baron only uses premium Australian Angus beef and they slow-cook/grill to perfection! The stone plate also adds a nice unique touch, plus it keeps the steak warm for about 15 more minutes upon serving.   
I learned that the mac and cheese is made from real cheese which makes it more tasty and you'll be assured it's fresh and not processed or anything. And upon biting the curly fries, it made me think about Mcdo's own twister fries. Ha! Then the revelation came out… Joyce, one of the owners, shared that they got hold of the same supplier of Mcdo! Genius! 
Now moving on to the Baby Back Ribs (solo, Php 265). This is without a doubt my favorite among the dishes I've tried that night! It's the fall-off-the-bone kind of smokey baby back ribs that is just so incredibly tender and juicy and flavorful! The barbecue sauce is also overflowing which is a good sign that they don't scrimp on their customers.
Last thing we tried is this Volcanic Bacon Mushroom Melt (Php235) which is honestly so big (good for sharing with 2-3 persons)! Given that our tummy is already full, we still finished this off… (no, not because we are gluttonous) but cos it's irresistibly good! And yummy looking, too! 
It is supposed to look like a volcanic eruption with the curly fries and mozzarella cheese as lava. The buns are custom made for this (it has a hole on top where the fries can be inserted). Just like the rest of the beef dishes on their menu, their burger is also made of premium Australian Angus beef. I usually eat my burger with condiments such as tomato ketchup, but this time around I didn't even bother putting some cos it's oozing with flavor as it is. I think it helped that they added melted mozzarella on top aside from the cheese sauce in between the bun. Oh, and hello bacon! Goodness, tongue party in my mouth! 
Overall, I like the generous amount of serving and the affordable price range too! I also appreciate the thought and effort they put to creatively execute what they want to offer to their customers. The resto itself may be small and hard to find if you're not familiar with the area, but I assure you it's worth the trip! You'll definitely leave the place fully satisfied but not with an empty wallet. Two thumbs up! 
Red Baron Ribs & Steaks 
143 D. Tuazon Corner Calamba Street Brgy. Lourdes Quezon City
Store Hours: 9am-9pm
*Check their menu here*
(Disclosure: Food courtesy of Red Baron Ribs & Steaks. Special thanks to one of the co-owners Joyce for the invitation)
MCDO's NEW Burger Bundle
One large fries please… how large?
THIS large!!! 
Apparently Mcdo released a new promo wherein you can create your own BFF Burger or Chicken bundle to share with the whole gang or family. The bundle includes two gigantic orders of fries. And by gigantic I mean that *points at the photo above*… 
Anyway, here's the ad I got from their website. Good deal, huh?
Dial 8-MCDO na! 
Mcdo Philippines on Facebook | Twitter | Instagram | Website
NEW! KFC Crispy Cheese Chicken
What is this cheesy madness??? Thanks to my friend Bry for the heads up! I MUST TRY THIS SOON! I hope it's finger-lickin' good! 
KFC Philippines on Facebook | Twitter | Website
What's your favorite summer drink?
Aside from water (always drink water especially this summer, you guys!), mine would have to be mango shake or strawberry shake! How about you? :)
Chef's Noodle Now Open at Robinsons Magnolia
Undoubtedly, the Korean invasion has affected even our palates. Filipinos are officially in love with Korean food.
Chef's Noodle, the new favorite Korean dining place in the Philippines, opened another branch in Robinsons Magnolia. I was recently invited to the ribbon-cutting ceremony led by no less than Chef's Noodle Korea owner Mr. Kim Suk Hoon and Korean celebrity chef Choi In Sun, who both flew in from Korea to celebrate this new milestone for the restaurant.
Present during the ceremony are Chef's Noodle Philippines CEO Mary Simisim, Nancy Go, Operations Manager, and celebrity guest Pia Wurtzbach.
Chef's Noodle Philippines is the master franchise of the Chef's Noodle brand from South Korea. Chef Choi In Sun, who is popular in Korea for his TV program Starking Show, created the appetizing menu of this well-loved Korean restaurant.
It was in the show that the charming chef popularized the Starking Fire Sushi, a flavorful dish composed of sushi rice topped with thinly sliced Australian beef torched and served with special sushi sauce. Today, Starking Fire Sushi is one of the reasons why diners keep coming back to Chef's Noodle.
Aside from that Chef's Noodle also has wide array of delectable dishes such as its namesake the Chef's Noodles, Bibimbap, Japchae, Haemul Seafood Pajun (Korean pancake with shrimp and squid, spring onions and bell pepper), Leek Shrimp Twigim, Chicken Kas (breaded chicken fillet with white creamy sauce), Spicy Dukbokki, and well-loved desserts such as ice cream and gelato.
Whenever I crave for Korean food, luckily there's a Chef's Noodle branch located at the ground floor of my office building to satisfy my bibimbap or kimbap cravings! And I'm happy to know they already expanded to Robinsons Magnolia cos it's nearer my place! The cozy and visually appealing interiors of the Robinsons Magnolia branch will surely be a favorite hideaway for those living and working in the area.
Try Chef's Noodle at the following branches: SM North EDSA The Block, Robinsons Magnolia, University Mall (Taft), GF Z Square Mall, Atlanta Centre, and Robinsons Place Malolos. Soon to open SM Megamall. 
Chef's Noodle on Facebook | Website
(Disclosure: Food courtesy of Chef's Noodle. Special thanks to Ms. Marge Serrano for the invitation)
Two-Minute Microwave Scrambled Egg with Cheese In A Mug
I may be no kitchen genius but I do know some "cooking tricks"! Well actually I discovered this trick from Pinterest and tried it for the first time today! SURPRISE SURPRISE cos it turned out really well!
I made scrambled egg with cheese in a mug using the microwave! It's pretty easy and mine looked like this…
It turned out to be moist and it tasted good! And what the heck, anything with cheese is good enough for me! ;)
Here's how I did it:
Crack an egg or two in a microwaveable mug 

Add cheddar cheese and season with salt and pepper, stir until blended well
Pop the mug inside the microwave for 2 minutes (medium to medium high setting)  
And you're done! It's very easy and quick to do, plus no oil needed. That's breakfast-to-go for you! Try it and tell me what you think! 
Coffee Bean & Tea Leaf's Choco Chip Cookies
I'm a CBTL fan and I especially love their Chai Tea lattes. I also order their pastries but never did I attempt to try their chocolate chip cookies. I don't easily fall for choco chip cookies unless someone recommends them to me or I'm 100% sure its the chewy, melts in your mouth kind. Well, after seeing it on Spot.ph's Top 10 Everything Food List under the Top 10 Chewy Chocolate Chip Cookies, it got me rushing to the nearest CBTL store! 
My first impression was, oh boy, these cookies are huge! And it's only Php55/piece. It may appear hard and crispy on the outside. But true enough, it is chewy and I love the huge chunks of choco chip in every bite! This is best paired with coffee to counter its over sweet taste. I'm just a bit sad cos it has been a hit or miss in the past few weeks for me when buying this… it's almost always out of stock! And that's NOT something you want to hear especially if you're insanely craving and want your cookie fix asap! 
Have you tried this? Any other chewy choco chip cookies you'd like to recommend? 
For more info and to check branch location, visit www.coffeebean.com.ph
Coffee Bean & Tea Leaf on Facebook | Twitter | Instagram
Spot.ph's Top 10 Everything Food Lists 2014
I swear by this holy book! Excited to try more resto around the metro and some of my all time faves are even included. I highly recommend you get one for yourself too! :)
Spot.ph on Facebook | Twitter | Instagram
Available in leading bookstores and newsstands nationwide for only Php150
Cupcakes By Sonja | Dessert Comes First
Has Sonja's cupcakes lost its charm? I tried one of their premium cupcakes called Dessert Comes First (Php135), a speculoos peanut butter marble cupcake with a creamy surprise center, topped with rich speculoos frosting and spiced biscuit. Unfortunately, this feels dry and sorta blah! I like my cupcake moist and soft. I do hope it's just a bad batch or something! 
Anyone else has the same experience? 
Cupcakes By Sonja on Facebook | Twitter | Instagram
Letter From A Satisfied Customer of Yabu: House of Katsu
Dear Yabu,
You set the bar for me for excellent customer service! We may have waited 30 minutes to be seated, but your staffs' attentiveness and politeness are impeccable. One instance my mom's chopstick fell and in less than 5 seconds a (ninja) waitress offered a replacement without having to be asked! That quick to think it was full house!!! 
Thank you also for giving my free Yabu birthday katsu set without any hassle. And to that kind manager who greeted me a belated happy birthday wholeheartedly, you made my day. I'm now a few thousand pesos poorer but it was the best decision treating my family last Sunday to our tried and tested Japanese resto. You never fail to deliver quality service. 
Love, Happy Fat Kid Hazel
Foodies Haven is just another food photo+blog of a girl who likes eating.
Life is too short to eat anything you do not like.
-anonymous
Email: hazelnot AT yahoo DOT com
Twitter:
@hazelsalcedo
Never miss an entry... Subscribe now!
Thank you, come again next time! Exit here.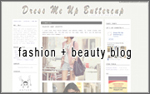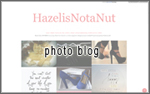 Check my Blogroll
hits:
All photos on this blog is owned by Hazel, unless otherwise stated. Please ask for permission if you will use them.